Make an Appointment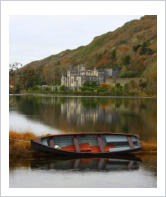 Tony sees clients in Rathgar.
Counselling is by appointment only, and Tony may be contacted on 087 255 1475 or by email at [email protected].
The first session would facilitate the client in assessing the nature of the work and in considering its appropriateness to his or her needs.
Alternatively, you can fill out this form and Tony will respond to you as soon as possible.
Send me a message
Cancellation
Usually the full cost of a session is charged where a client cancels with less than 48 hours notice. However, extenuating circumstances will be taken into account where necessary.