Working Together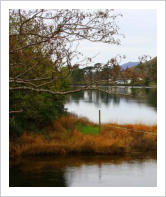 Counselling and psychotherapy can sometimes be hard work. It can be difficult because feelings that cause anxiety (or that are avoided altogether) are explored during therapy. However, by working through these difficult parts with a trained professional it often becomes easier to respond to what life throws at you.
Fortunately, all professionally certified counsellors have to go through counselling themselves to become counsellors, so they know what it is like to experience the process and understand difficulties around the issues involved. Because Tony understands what it is like to be sitting in the client's chair, care is taken to go slowly, explain what is being done, and make your needs the goal and focus of the therapy.
By taking it slowly and carefully, counselling can help to make your life easier and help you to deal with things in such a way that you don't experience quite as much anxiety. By working through what is difficult we learn how to deal with life a little more effectively.
Many theorists believe that the success of the counselling process is based on the therapeutic relationship between the client and the counsellor. Hence, the client will be afforded time and space to offer feedback on how the sessions are being experienced. Tony is very open to accepting and offering feedback to ensure the counselling process is focussed on the needs of the individual client.
What Happens When you Contact Tony?
Entering Psychotherapy or Counselling is a significant step in anyone's life and may be a new experience for you. You may find it helpful to consider these points:
People seeking help can be referred by their GP or other concerned professional, or may make contact directly themselves.
An initial appointment will be offered, usually within ten days, if there is a vacancy. This first session will provide you an opportunity to meet and ask any questions, as well as to jointly assess whether therapy or counselling may be useful for you at this time.
Where appropriate, psychotherapy (or counselling) will be offered to you. But if it is felt, after careful discussion together, that these would not be appropriate at the moment, other forms of help can be considered and discussed together, and a next step identified.
Clients will usually arrange to attend for one session per week and, if possible, be arranged for the same time each week. This regularity may hopefully enhance the experience of emotional containment and 'holding'. The sessions last for one hour.
How long does it take?
The aim is for you to gain the tools to enjoy your life with your own resources and the help of those close to you.
For therapy to have an effect it often takes a minimum of 6-8 sessions, though some clients can be helped in less time. It is normally agreed to review the work with you after 6 sessions. Many clients choose to continue the work after that in order to explore issues more deeply.
Reviews take place with the client after each group of 6 sessions where practical. Some clients are satisfied with 6-8 sessions, and other clients stay in therapy for a number of years. It is your choice as to how long you continue. However, it may be beneficial for you to commit to a number of sessions, usually 6 at least.